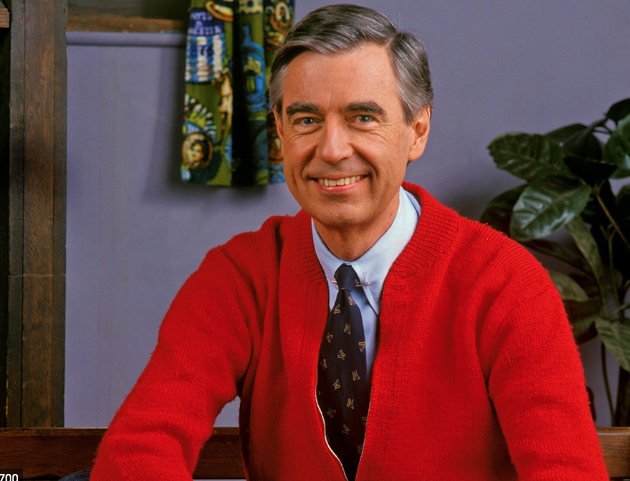 As a kid, I was raised on a steady diet of educational television – the Electric Company, Sesame Street and, of course, Mr. Rogers' Neighborhood.

Lately, I've been nostalgically obsessing over the reemergence of Fred Rogers in popular culture.

First, I watched the HBO documentary Won't You Be My Neighbor about Rogers' work as a PBS television icon and Presbyterian minister. Then, I watched A Beautiful Day in the Neighborhood, the movie about Rogers staring Tom Hanks. I also read the original Esquire article the movie was based upon. Now, I'm reading Kindness and Wonder: Why Mr. Rogers Matters More Now than Ever by Gavin Edwards.

Like I said, I'm obsessing. But Fred Rogers, who modeled compassion and emotional intelligence for millions of young and old viewers for more than 30 years, deserves every bit of renewed attention he's getting. So, does the essential skill he practiced: loving-kindness.

Aside from being a quality of heart, loving-kindness also is a dedicated mindfulness meditation where phrases of friendliness and wellbeing are offered to others as well as to ourselves. No single tradition, though, owns kindness. And as Mr. Rogers showed us loving-kindness is best practiced when it's embodied in everything we do.

There's so much I could say about how unkind the world appears right now. But there's also a groundswell of understanding that's led to Mr. Rogers recently achieved folk hero status.

It's the understanding that the scales have tipped too far toward mean spiritedness and that we need to weight the scales more heavily toward being good to each other again. If you pay close attention, you'll see glimmers of this scale-tipping kindness emerging all around you like timid spring flowers.The other day, for example, I saw a woman in Trader Joe's wearing a pin that said: "Make America Kind Again." She was the most popular person in the grocery aisle.

In a mindfulness class recently, a classmate shared with the group that the old adage – "If you don't have anything nice to say, don't say anything at all." – was guiding her speech. It's a subtle act of kindness not to contribute to the negativity that's already circulating in the atmosphere. Not long ago, my husband began a habit of setting aside all of our aluminum cans, crushing them in the garage and then carting them to the curb in a single bag on trash day so those in need wouldn't have to root through garbage to find them.

This has annoyed me. Cans waiting to be crushed loiter on our kitchen countertop. An alternative solution of storing the pre-crushed cans in a bag in the laundry room blocks my way to the hamper. I realize that my picayune irritation is standing in the way of my husband's kind gesture. I'll get out of the way now.

In fact, we can all get out of the way and let kindness flow more freely from us and more readily to us. Kindness comes in so many shapes and sizes that its limitless expression is an act of creativity and a celebration of the human spirit.

As the season of giving and goodwill continues and the New Year begins, it's worth remembering there's no single day or time of year to be loving or kind. Mr. Rogers was both year round and we can be too.

Highly Entertaining
Many of us are too young to have watched Mr. Rogers' Neighborhood during its amazingly long run from 1968 to 2001. To viewers today Fred Rogers' slow cadence and gentle manner are almost jarring. That's, of course, a shame. Aside from the loving messages that Fred Rogers imparted on air, he also showed us how much warmth emanates from being fully present. Watch this video and do the brief reflection Mr. Rogers offers to feel the vibrancy of his kindness. (You also can get a kick out of actor Tim Robbins' shoulder pads.) http://www.youtube.com/watch?v=Upm9LnuCBUM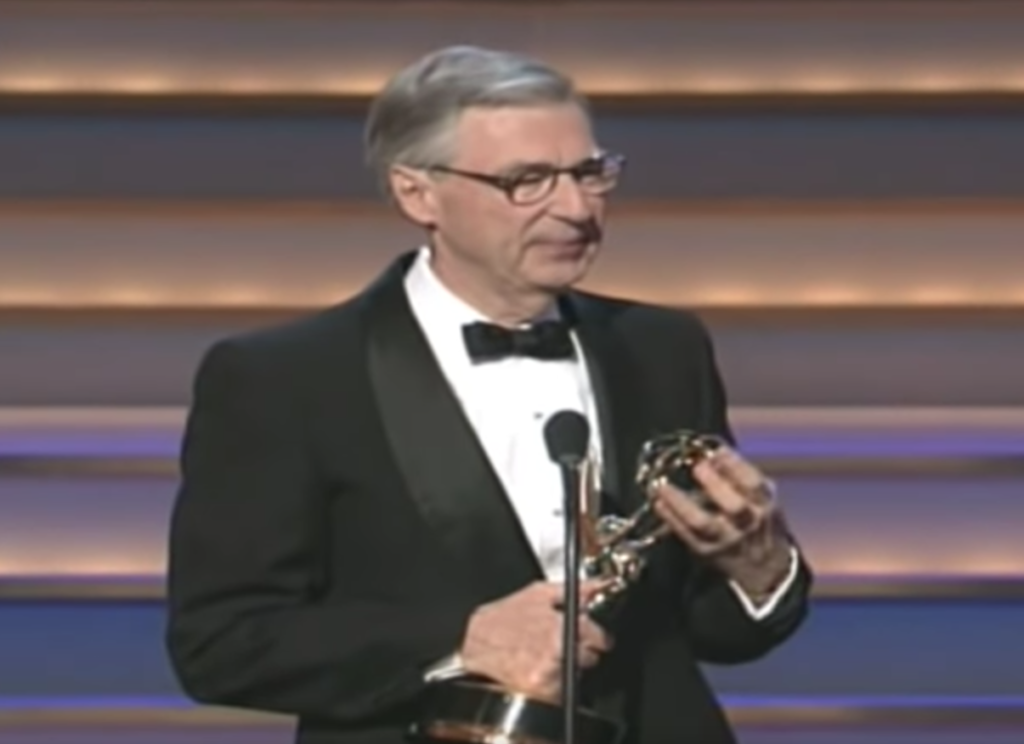 Upcoming Classes

If you'd like to learn more about loving-kindness meditation, my UCLA MAPs I Introduction to Mindfulness class series begins Jan. 16th through Feb. 20th on Thursdays from 7 to 9 p.m. in Santa Monica. The six-week series is a wonderful way to begin an mindfulness practice and, of course, learn more about loving-kindness. The class series costs $200 and some discounts apply. 

 To register for the class go to:https://kellybarron.com/classes/ To read previous newsletters go to: https://kellybarron.com/blog/